St Philip and St Paul with Wesley Leadership Team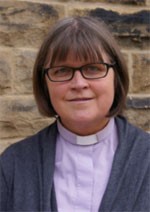 Rev Marie-Anne Kent
Methodist Minister
Marie-Anne joined the team as Methodist minister in September 2015. She is married to David, a plumber, and has two boys – Joshua and Samuel.  This is her fourth appointment in the Methodist Church having served in Maidstone, Crowborough and Tonbridge, all in the South East.  She spends her spare time picking clothes up from the boys' bedroom floor and finding things they have lost.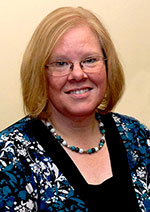 Rachel Bray
Local Missional Leader
Rachel was brought up in Toxteth in Liverpool. She spent 12 years after doing a Linguistics degree at York university living in Birmingham, where she worked as an accountant, had a couple of different roles on church leadership teams at Aston Parish Church and then following a 3 month working visit to Ghana with Wycliffe Bible Translators, was invited to be their national student rep which she did for 2 years. She has been in Southport for 18 years with her husband and 3 boys. She became a Local Missional Leader in November 2016 – a recently created voluntary Church of England leadership role in the Liverpool Diocese. She works alongside Marie-Anne at St Philip & St Paul with Wesley helping to encourage and enable the local church's mission to the community. She loves all things tennis – playing it when she can stay uninjured, and watching as much of it as possible.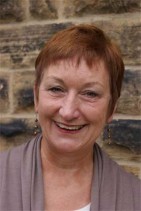 Janet Carver
Warden
Janet took up office again as a Church Steward in April 2014, having previously done this role for a number of years in the past. She has a developing responsibility for how the inside of the church looks, keen to make it a welcoming, comfortable and beautiful space for all who come into the building. She leads the team who arrange flowers week by week, as well as for festivals, and when requested, for wedding couples. A recently retired paediatric physiotherapist, she is married to Neil, and has three grown up children as well as an increasing brood of grandchildren. She and Neil enjoy singing, and are part of the Royal Liverpool Philharmonic Choir.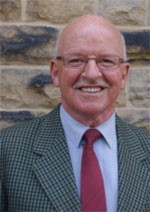 Patrick Doyle
Church Warden
Patrick became Churchwarden in 2015 having been very much part of our Church and school for the last thirty years in a number of roles: School governor, member of and Vice Chairperson of the Church of England PCC, Church Treasurer, Verger, Church building Co-ordinator and member of the church Joint council and Ecumenical Church Council. He says "Sometimes mind blowing, however it's always been a privilege"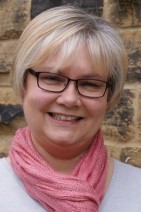 Christine Moyes
Church Warden
Christine began her second term as a Church Warden in April 2014. She will pick up more responsibilities. Christine is also a Reader having been licensed in September 2014. She is on our rota for leading services and preaching from time to time. Her expertise is in administrative tasks and knowing the ins and outs of running a Church of England building, both of which are assets in our church's life. She is married to Ron, and they have four grown-up children and three grandchildren.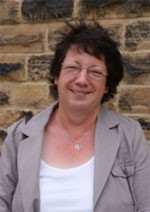 Judith Thomas
Church Steward
Judith became a Methodist steward in 2015 being assured it only meant attending a few meetings. No mention was made of the washing-up, hoovering, furniture moving etc, nor that she should be expected to know the answers to every question! A former primary school teacher she is used to organising things, speaking above a crowd and multi-tasking.