About St Philip and St Paul with Wesley
Together with our Church school, St Philip and St Paul with Wesley is a busy and loving place – Welcome, acceptance, fun, exploring, challenge… just some of the things that are important to us here whether in Sunday worship, at home or at work during the week.
We are a church family where it is OK to bring your questions and to take your time to discover what the Christian faith is all about. We are people of all ages wanting to learn from each other.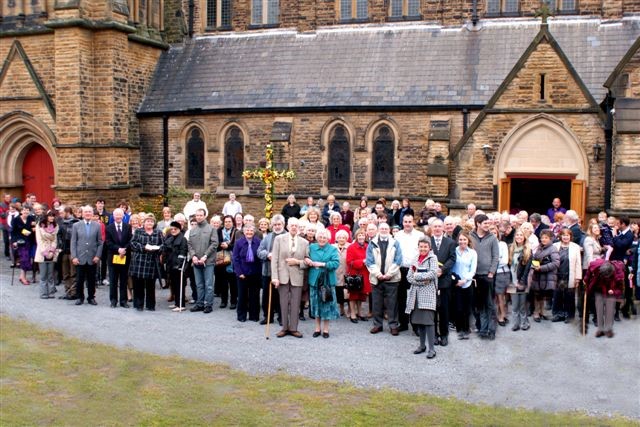 Local Ecumenical Partnership
An LEP (A Local Ecumenical Partnership) , we are both a Methodist and Anglican Church community. Our partnership over the last 15 years has opened up all sorts of creative possibilities. Our ministers work closely together, and many from our congregation are actively involved in the life of the church.  Our services, all joint, reflect both our traditions.
Our Worship
We offer offers a variety of styles.  On Sunday mornings, we meet at 10.30 for our main service. 
Once a month we have a Communion service, and once a month we have an all-age parade service where we welcome our uniformed organisations. Where there is a baptism, this usually takes place in our 10.30 service. On the 1st Sunday of the month we have a Communion service at 6.30pm, held in the lounge. On the 4th Sunday we join with other churches for a Southport Methodist Circuit service (see Circuit website for where it is being held).
Our Building
Our church has a mixture of Victorian architecture and modern facilities and is a hub of activity 7 days a week by church, school and community groups. Our church life continues in people's homes during the week in our small Lyfe groups where people can explore faith together and share lives.